Conference XXXV - Kalamazoo/South Bend - January 8-11, 2018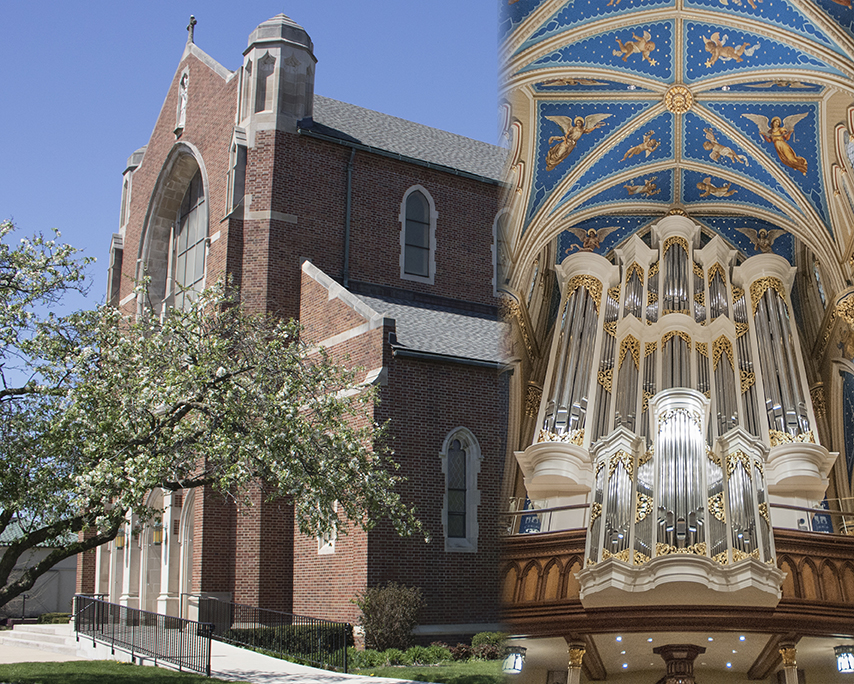 It's Michigan Part 2! demonstrating the incredibly rich diversity of the Catholic Church in Michigan!  While Detroit offered the historical dimension of deeply-rooted ethnic groups in an exciting urban setting, this coming January's conference in Kalamazoo will offer the unique experience of the bustling lake shore region with the vibrant and energetic life of a thriving Midwest college town.  During this week we will be treated to stunning instruments by Nichols and Simpson and Paul Fritts, world-class performances by Craig Cramer, Thomas Fielding and the Ss. Peter and Paul Choral Scholars, and presentations and workshops by Fr. Brad Zamora, Fr. Andrew Menke, Dr. Paul Thornock and Marc Cerisier along with a visit to the internationally-recognized Western Michigan University Institute for Medieval Studies.  Our convention hotel will be the four-star Kalamazoo Radisson and our closing banquet will be held at Kalamazoo's historic and elegant Henderson Castle.  And, of course, we will have our nightly camaraderie in the colloquium taking place in the Radisson's Upjohn Suite.  Great things come in small packages and you won't be disappointed!
Click here to download conference brochure and see hotel information.